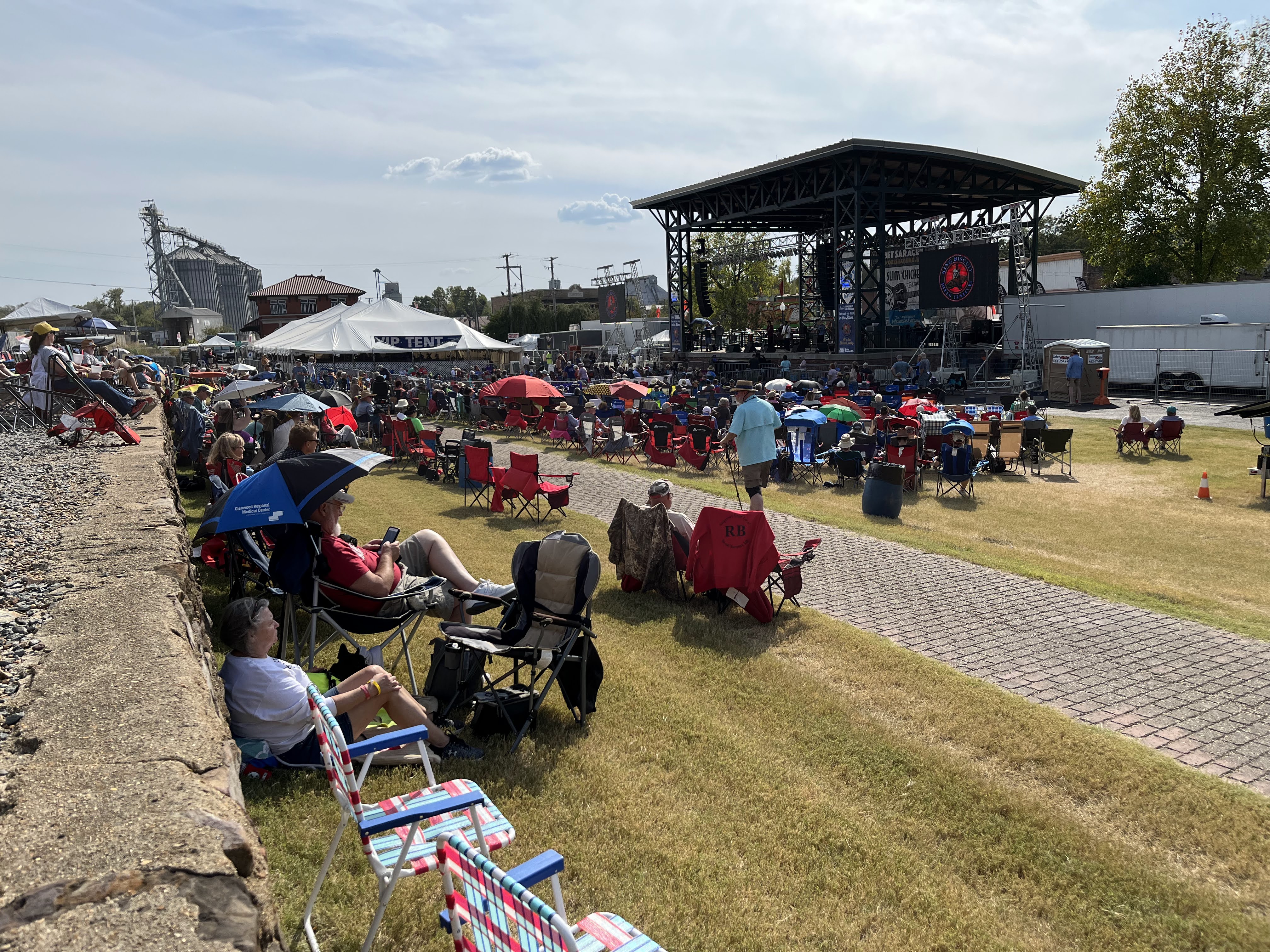 Muleman  Massey was an impressive show. At the Sunflower river blues festival, I watched several acts but the " Mule man " stood out to me. He had a sincerity and his ability to tell a story of how his blues came to be. He hired local guys to back him up, but it sounds like they had been playing together for years. 
 He had the ability to take the spontaneity and turn it into a well delivered show. Mule man talked about some time he spent locked down and he talked about how his mentor  Big Jack Johnson named him . He told some very interesting stories from the stage. 
   His presentation was straightforward. Not a lot of flash and flavor. But he nailed his delivery. Playing a guitar that looked a lot like mine. His vocals were on point nothing striking. 
 He played songs that were a mix of his original and a little old school still made for a great show. He's an interesting character worth checking out. 
  He was one of the highlights of the Sunflower River Blues and gospel festival to me. Check him out .