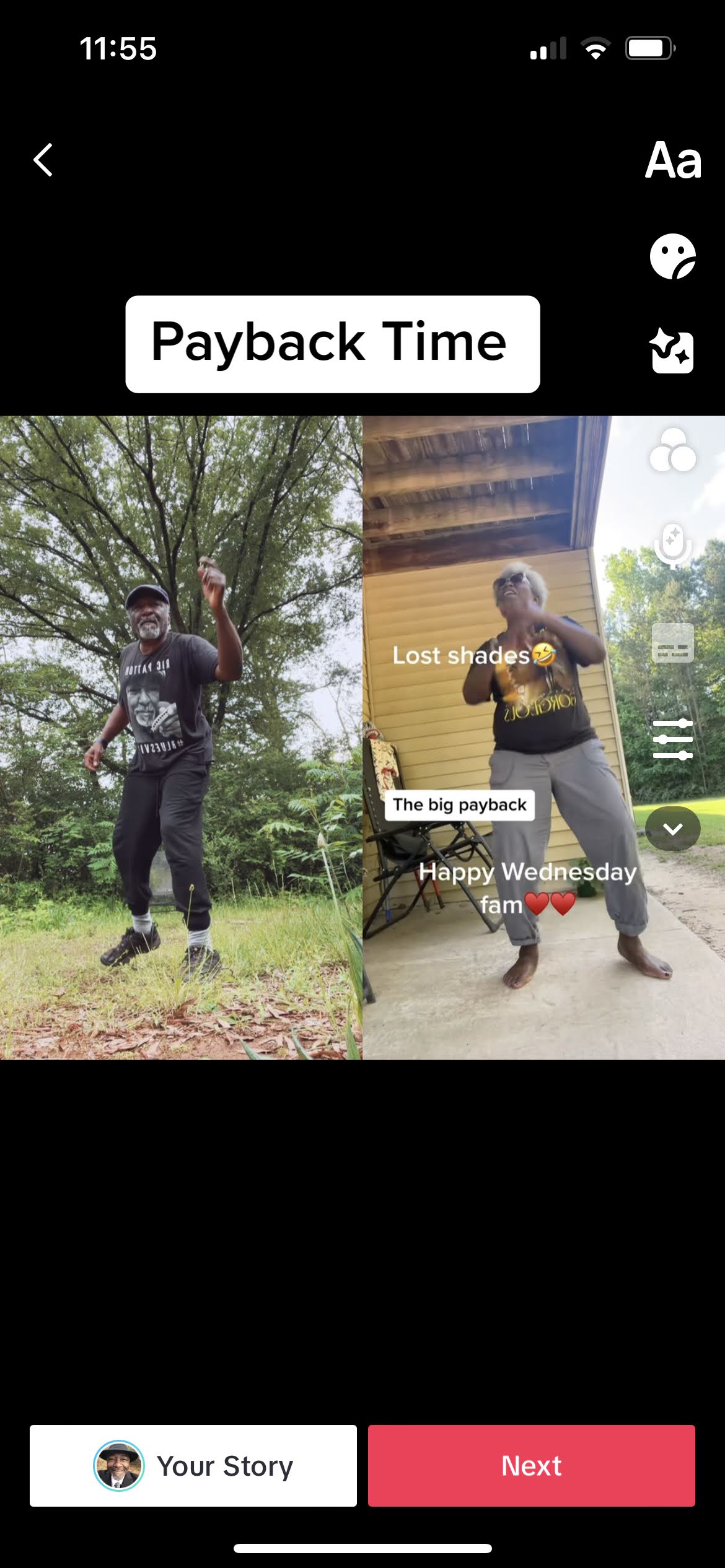 It's been a long time since I danced . Making these little payback TikTok videos has been a blast . Dancing is so much fun. It's also good exercise. I can feel some joints that I hadn't worked on in a long time.
   At one time in my life I was a good dancer. I used to win the local dance contests.  I have always loved dancing and movement. This lady on Tik Tok reminds me of the common denominator. She's such a down to earth person in her videos, and I love to watch her dance. So I couldn't help but get in there with her. 
We're doing a big payback move. I've done two videos  and they are so much fun to do. 
 When I come in from my walk I sit down and take a break.  Lately, I've been coming in and dancing with her on video. Yeah, dancing is good. Let's do more of it. Get with us on the payback time. Do you like dancing ?