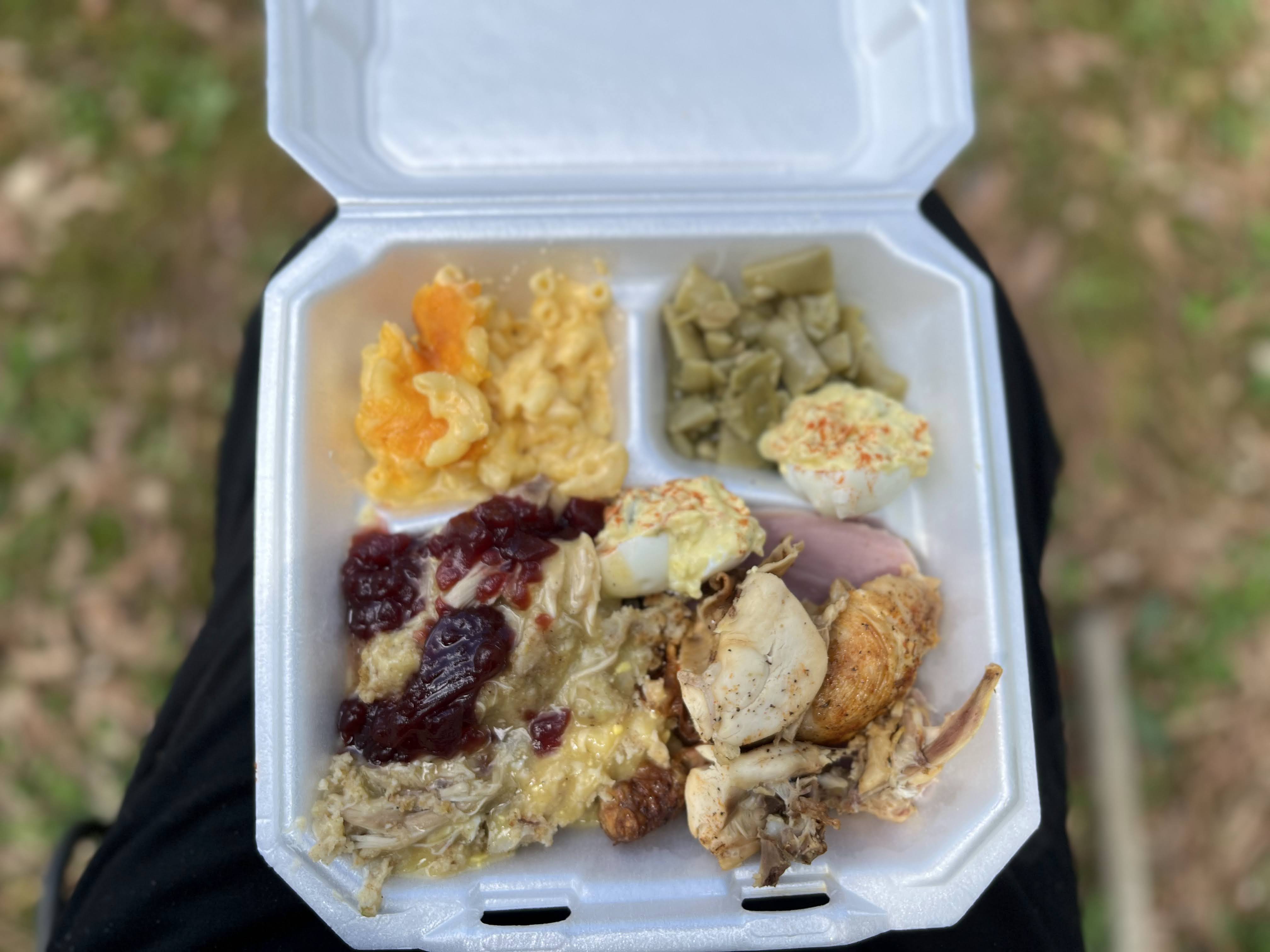 I love gospel music. Do you?  I played guitar with a gospel quartet for years. The Gospel Starlights.  We traveled and played around the Southeast in many churches and fellowship halls. It is a wholesome experience . I met so many spirit filled people, gifted unsung quartet singers, and gospel heroes .
  One of my favorite quartet singers was Mr.Adam Wright. Adam and his wife Peggy Wright. Adam was a good friend of mine and he would visit with me and we will work up songs together. Another one of my favorite voices is my neighbor Mr.Columbus Waddle. Columbus is the man he gave me this plate of Easter dinner. Him and his wife are my neighbors. They are cool down to earth spirit filled people. 
   I've always looked up to Columbus.Today. I caught him coming out of his house carrying a plate. I knew he was taking it to someone, it's just his nature. And I asked, "Hey, let me get one of those Easter eggs." He said," Man, you better come on and get a plate." So he and his wife prepared me this nice Easter dinner plate. I was so moved by it. I wanted to share it with you. True southern hospitality and delicious food too. Happy Easter Day !