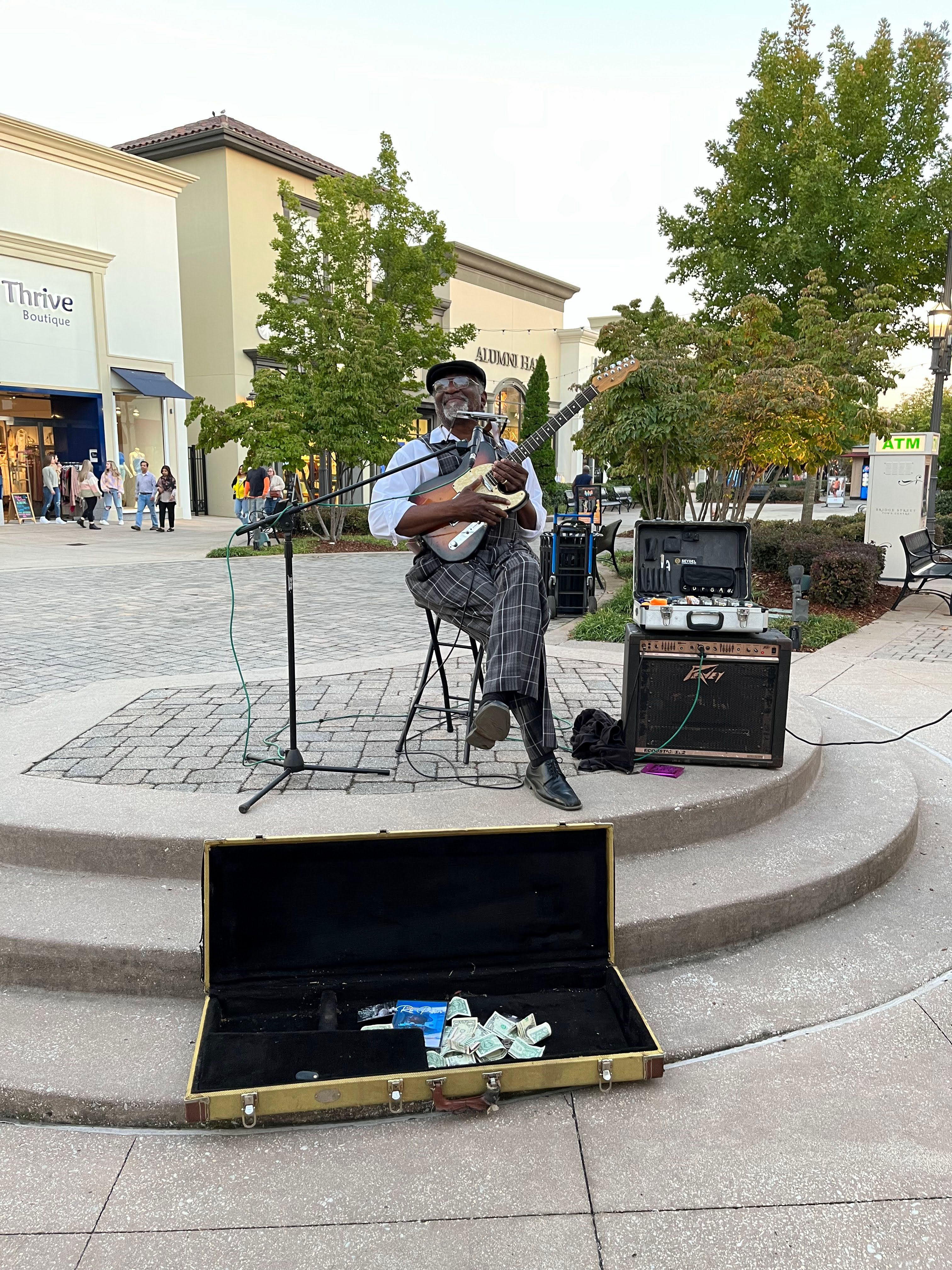 Back on Bridge Street again .I forgot a lot of the songs that I used to play. Some people are asking me about hula hoops. I don't want to try hoops yet until I get a feel  for how management feels about it . 
   I couldn't find a parking place anywhere. The closest place I could find was the handicapped zone. I hope they don't give me a ticket or tow before I get back. I'm supposed to play here for two hours. 
   It is another beautiful day today. Thank goodness for that. Security seemed to be friendly. I don't know if they will ticket me or not, but so far so good. Lots of children are here today. I'm gonna have to practice all my children's songs. It's been so long since I played on the street. 
 I don't use the hula hoops right now. I'm not even using the washboard yet. I had to buy a new extension cord in order to get into the position on the North stage I wanted, but now that I've got the cord we're ready to go.  
   So far I believe they scheduled me for three more events so I should have a few more weeks. Also, one lady named Marjorie came and asked me to put my schedule on the website, so I'm gonna go ahead and do that.  
 I'm scheduled for Halloween. I don't have any idea what I'm gonna do that day. But maybe I can find something creative to do and make it fun. It's been a great weekend. Thank everyone for coming.