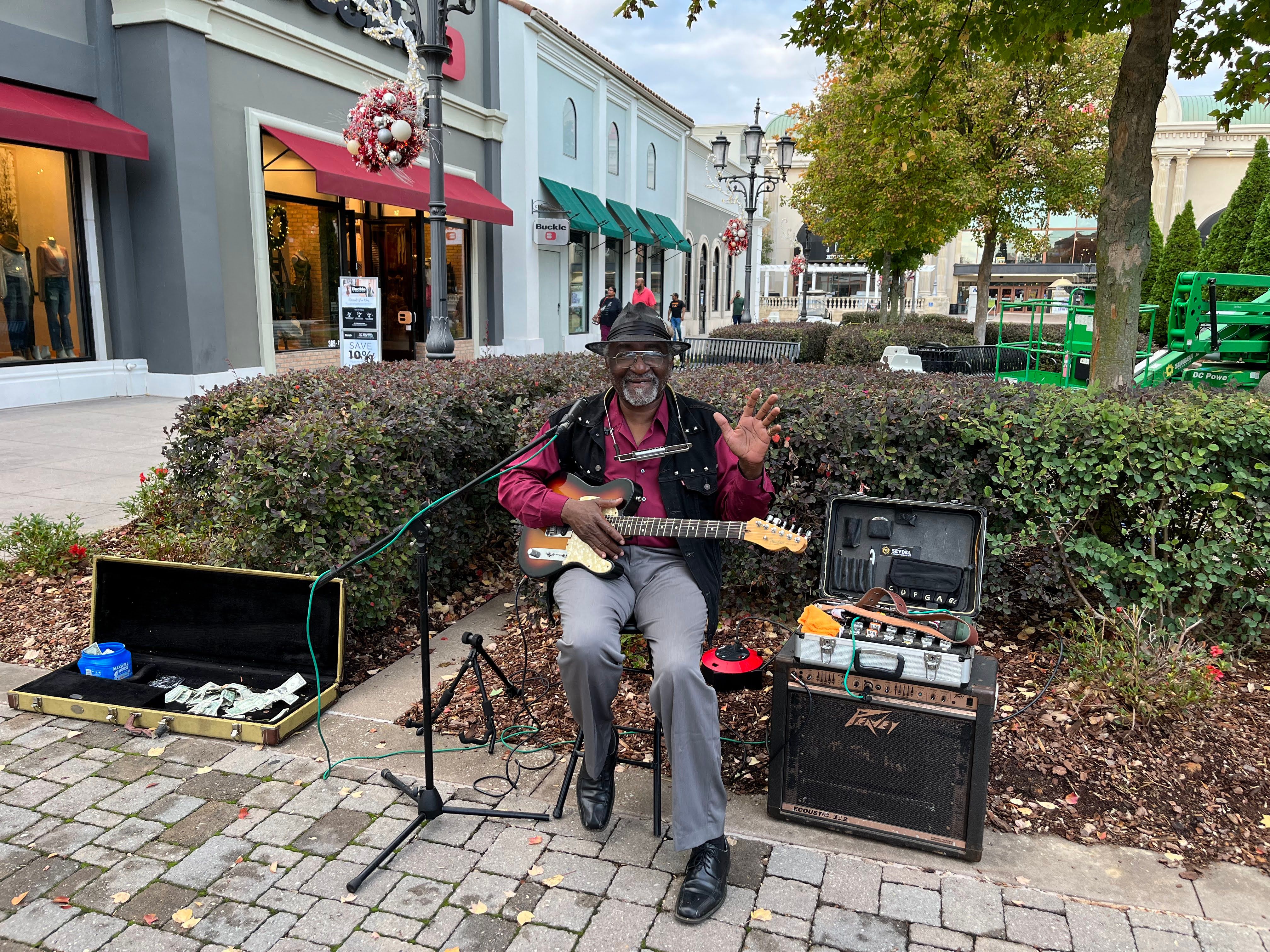 Good morning Blues people . I woke up looking forward to going to play on Bridge Street. It is so much fun being outside playing with the kids. It looks like the rain has stopped for now. I got rained out yesterday.  
  Strange times we live in. People are trying so hard to get past the pandemic. But it's not easy. We don't shake hands as much as we used to. Don't get as close as we used to. times are rather different. I call them strange times.  
  The tip jar is looking good though. But I still sanitize the money before putting my hands in it. I know that seemed crazy. But I actually sprayed those dollars and let them sit overnight before I counted them.  My daughter works at a hospital and she recommended that I do that. "Take care of yourself Daddy ". Sanitized those tips'. she says  
  The Christmas tree is going up on Bridge street. See they're constructing this giant Christmas tree behind me in a few weeks. I guess the mall will launch into the Christmas season. Maybe I'll get to play some during the Christmas holidays so it's good to see the joy on everyone's face during the holidays. Lots of fun playing on the Bridge street again.