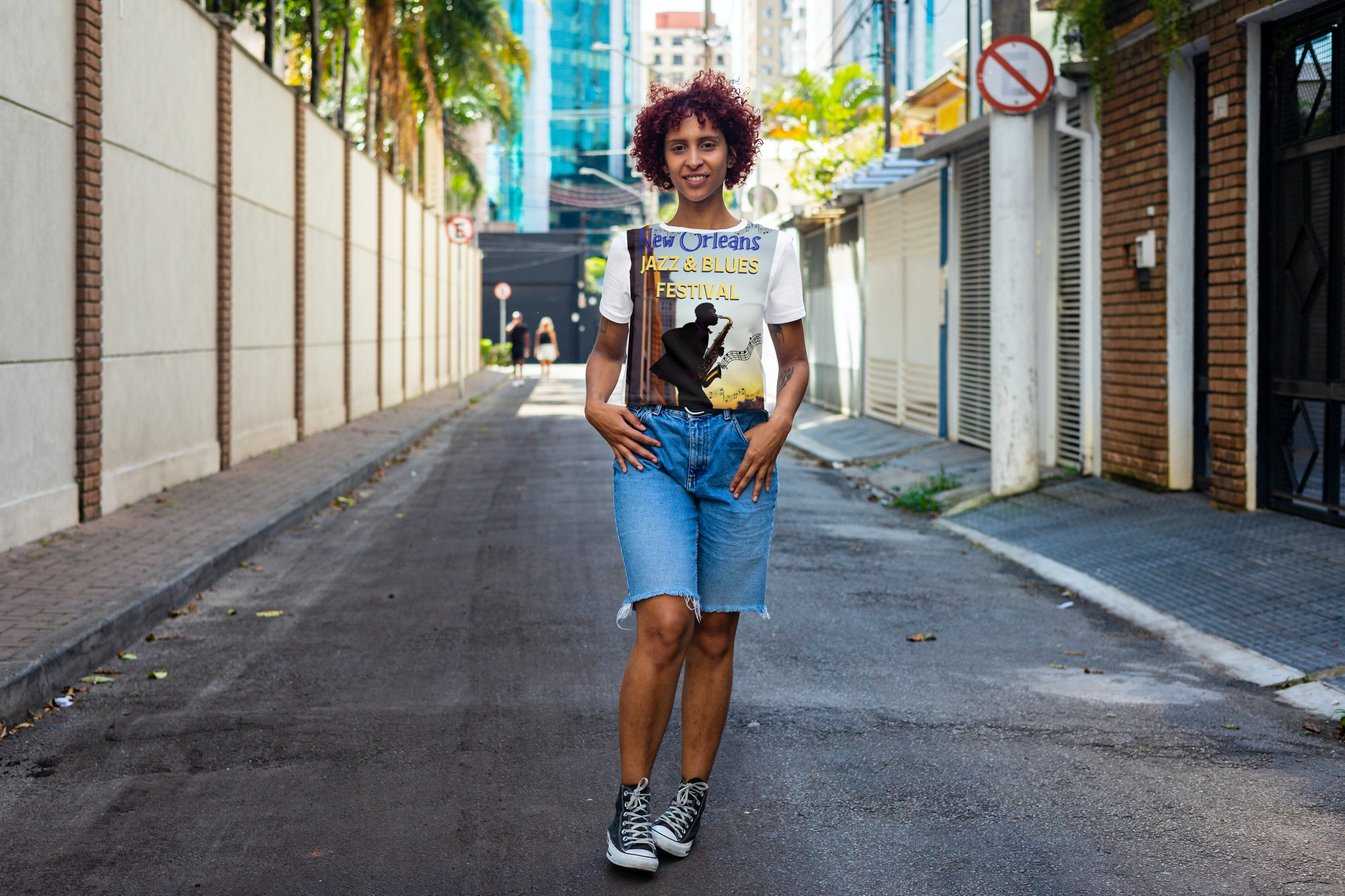 I got involved with Amazon several years ago hoping they could help me distribute T-shirts and my merchandise across the world.. 
  I only wanted to do a handful of designs. Then they stepped me up to more. Looks like I'm growing to do more designs on Amazon. 
  I love going to Blues Festivals. The people who attend the festivals are such a colorful bunch. The T-shirts they wear and their blues hats and outfits tell a story of their own. Just like the music.   
Sometimes people come in styling their blues wear from different festivals in the past. And of course they always purchase some the day of the show .    
 I started to design more blues wear with them in mind. It's just the place that I started. Music and blues ideas. Sometimes I think a little outside of the box and design for other categories or other interests, but my primary focus has been blues music and Blues Festivals and things that surround the music .
 I started doing t-shirt designs in the first place to display my merchandise at shows and maybe be able to help other artists display some of their merchandise. So the idea is growing on me and Amazon is forcing me to grow to do more.
   Lately, Amazon has introduced other countries and different languages to the distribution. It has really opened my eyes to a global possibility.
  So my focus is having to shift. Amazon has introduced throw pillows, which are really cool. decorative gift ideas. I think everyone could use a pillow for something if just to have it in the car or maybe to lounge around in the house. They introduced cell phone cases which you know nowadays most people have one of some kind. All those merch possibilities open up when you think about it. 
  Nowadays any way that an artist can earn a few extra dollars is cool . So here I go. Check out some of my new product ideas.