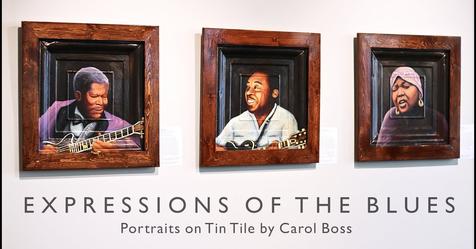 I was invited to play for the "Expressions of the Blues"  art exhibit. I liked the sound of it and always like an opportunity to play in the Delta. Having a chance to play with Mr. Detroit Johnnie and Roscoe was a treat also.  We had met a few months earlier playing backup for Chuck Leavell. ( Of the Rolling Stones ). 
   When I got to the Delta Cultural Center and looked in the window, I could see these big portrait paintings on the walls. 
 I walked inside and was overwhelmed by the detail. The artist , Ms Carol Boss has put so much emotion into each one of these paintings.  
   Carol said, "Come here Ric, let me show you something ". She took me over to the wall and showed me a painting of myself. I got weak in the knees ! I didnt know how to express how honored it felt. To be hanging on the wall with great Blues musicians is like a trophy.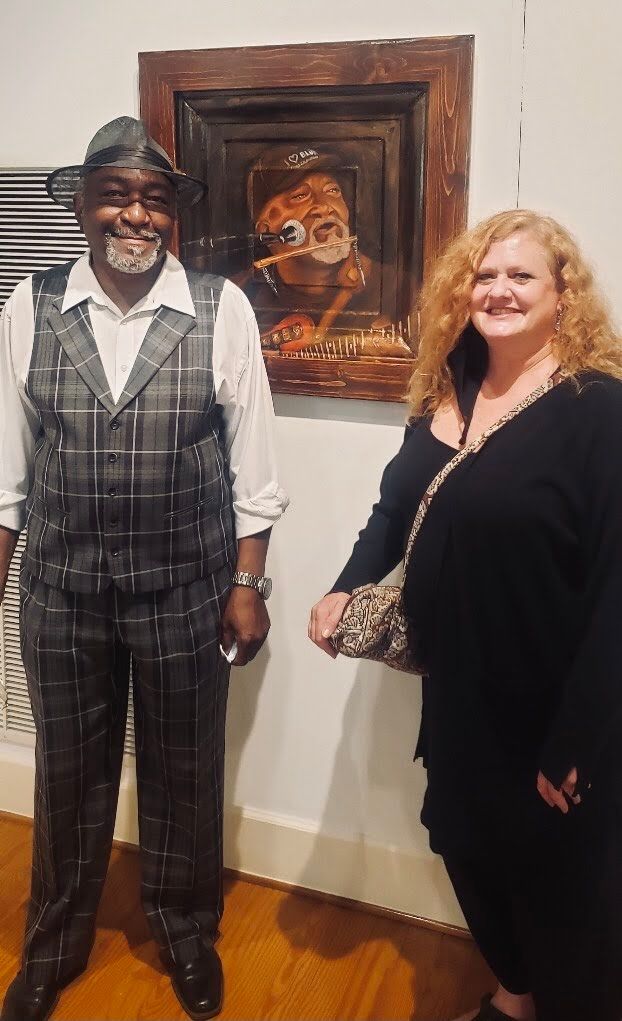 The event was very well put together. Thank the people at the Delta Cultural Center in Helena Ar. Hopefully they will continue to display and represent the Blues and keep it alive .  
I recommend any Blues Lover who hasn't been to see this exhibit to see this with their own eyes . It's breathtaking and beautiful art . 
  Miss Carol Boss has done a tremendous amount of work. Thank her and thank you for checking it out..