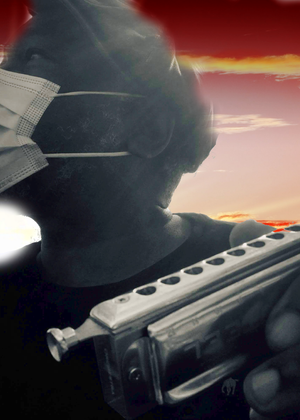 This is my first Christmas without my mama. I've been dealing with this grief for a week now. It just seems this emptiness there. Maybe it's strange to be 60+ years old and still not be able to face grief. But it's new to me.  
  People have explained it to me but I never was able to identify with it. Grief. That's what it is. Sort of like a funk mood. An emptiness, in a way, it's hard to explain. It's not a sad feeling, not a bad feeling. It's not a happy feeling. It's a blissful feeling. But at the same time it's empty. Very difficult to explain.  
  I could imagine someone else feeling this way and me not understanding them. But since I've given the feeling the name now. I am empathetic to anyone who ever experienced the loss of someone that they love. I see it now in a different way. Grief is very real. 
   I know many people have lost loved ones especially in the last few years with the Covid. Maybe there are lots of people out there who feel like I do. If so may God bless you and comfort you during this holiday season. Merry Christmas to you all. 
  What is it that I miss about my mama during Christmas? coming home to mama, and them mama hugs and kisses. I'm glad I stocked up on them while she was alive . I've got plenty of them. 
  After buying gifts for her 85 years, the best gift she told me that she wanted was my time. So I gave lots of that . 
 This is my first year without mama and my second year without Poppa . I'm still in a fog. Still in a funk mood.  
Let me say Merry Christmas to everyone Happy Holidays