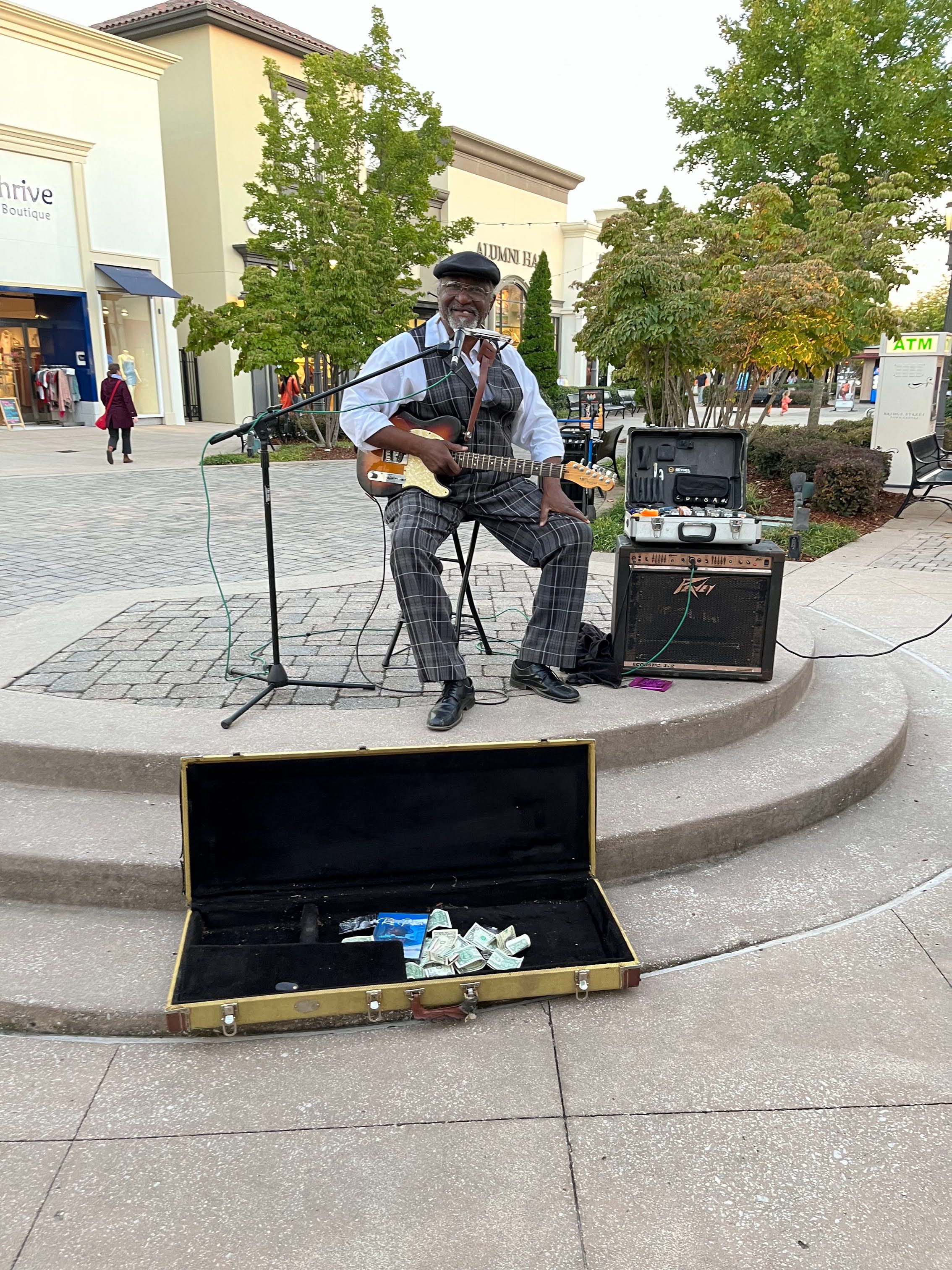 It felt good to be back at Bridge Street. I saw a few of my old friends stopping in to say hello to me. That was so special. I love my Blues people. 
  They survived the pandemic. The stores have changed quite a bit since my last time playing there. But it's still a high end mall.   
  They changed the customer service booth and converted it into a nail shop. So I went straight out to the stage and started playing. Security now is in charge of checking in and making sure things go okay. 
 It was beautiful weather today, here in Huntsville, North Alabama. Seems like people were out enjoying the weather. It's a few more weeks away from cold weather.  
  Everyone was friendly as usual on Bridge Street. Quite a few kids are out today. Seems like the parents are bringing the kids out, letting them enjoy the fall weather. Let the babies get out of the strollers and dance. That's always fun to see. 
   I love seeing my babies on the street and of course the pretty girls. Bridge Street is a women's Mall. There are pretty women everywhere.  
  Some of the old stores that I loved have gone and now there are new stores in their place. But it's still a great mall and its  clean. I've got a few more dates there. So come on out for the fun .